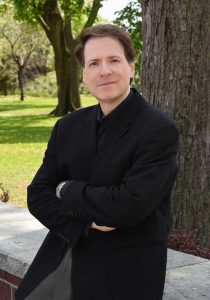 Robert Soroka
B. Comm, MBA, Juris Doctor
President
Robert Soroka has a varied background as a criminal lawyer, professor, union executive, marketing analyst, TV and radio personality, conference speaker, consultant, and, as a pastime, actor and playwright.  He began his career as a marketing and financial analyst for large consumer and business-to-business organizations.  After earning his Juris Doctor degree (State University of New York) he practiced criminal law. Upon returning to Canada, he served as a consultant for public and private organizations.
Soroka is presently a faculty member at JMSB, and was a faculty member at several other universities and CEGEPs. At Dawson College, he served as Department Chair and Program Coordinator for 10 years and founded the annual Dawson Quebec Case Competition. At McGill, Soroka served as the Grievance Officer for the Course Lecturers' Union. At Concordia, among other things, he was the Coordinator of the School of Extended Learning's business programs.
He was the recipient of Concordia University JMSB's Distinguished Teaching Award and the McGill University Management Undergraduate Students' Teaching Award.
Soroka has made more than 1500 television and radio appearances (national and local), and was a regular commentator on CTV, Global TV, and CBC. He hosted a local week-in-review radio show for several years.  One of Soroka's passions is theatre; he has authored several produced plays.
As CUPFA president, Soroka provides leadership in all labour-related areas. Among other things, he contributes meaningfully to various committees, provides strategic direction to the Executive, and manages several portfolios. He contributes his legal and business expertise while serving on the Labour Relations Committee and the Negotiating Team. He is the primary liaison with the University's Senior Executive, and currently sits on Senate.
E: robert.soroka@cupfa.org
T: 514-848-2424 ext. 3691
---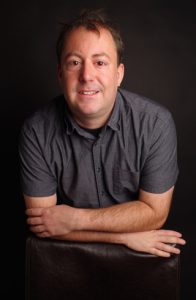 Me Patrice Blais
Vice President, Collective Agreement and Grievance
Patrice Blais has been practicing law since 2006 after obtaining degrees in Law (Université de Montréal) and Political Science (Concordia University). In 2009, he began teaching at Concordia. He teaches in the fields of business law and ethics, not-for-profit organizations law, labour law, and public security and terrorism in the Departments of Political Science and Management at Concordia; he also teaches business law at Dawson College.
Me Blais joined the CUPFA Executive in 2010 as VP Grievance and Collective Agreement and was re-elected to that position in 2011, 2014 and 2017.  As Chief Negotiator for CUPFA, Me Blais negotiated the 4th and 5th Collective Agreements.  He sits on many University committees, most notably University Senate.  Me Blais is committed to ensuring that the contributions of part time faculty are recognized and their working conditions bettered, and that the governance of the university is improved.
E: patrice.blais@cupfa.org
T: 514-848-2424 ext. 3691
---

June Riley
Treasurer
June Riley has been Treasurer of CUPFA since 2011 and part of the CUPFA Negotiations Team since 2014, helping to settle our 2012-2015 and 2015-2017 Collective Agreements. Her duties as Treasurer include care and custody of Association funds and securities, including co-management of our strike fund – worth just over $2 million – along with our professional management team at Raymond James. She supervises the financial affairs of the Association including preparation of financial reports and budgets, acts as liaison between our accountant and auditor, ensures our monthly income statements are prepared, and oversees staff payroll and insurance provisions for the executive. June ensures funds stemming from the Collective Agreement, including dues, fines and grievance awards, have been paid, provides information to the membership about the CUPFA Endowment Scholarship and assists the President with CUPFA contingency funds. She also provides information to the membership about the Pension Plan for Employees of Concordia University and any updates on government retirement plans such as QPP and OAS. June maintains and updates the financial protocols of the Association and co-chairs the Finance Committee of the CUPFA Executive along with President Soroka.
June has been teaching at Concordia since 1988 in the Departments of Finance and Economics, where she has been the CUPFA hiring representative since 1998 and 2007 respectively. Over the years, she has served on other committees related to curriculum, student course evaluations, student retention and teaching and learning issues. Prior to that she worked as Financial Economist and then as Senior Economist in the investment banking industry, which gives her an applied knowledge about finances and accounting.
E: june.riley@cupfa.org
T: 514-848-2424 ext. 3691
---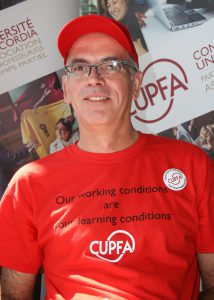 Scott Chlopan
Executive Secretary
Scott Chlopan began teaching at a private institute in Buenos Aires, Argentina and came to Concordia in 1999. In the Department of Education, he teaches courses in English as a Second Language and teaching training for this specialisation. He has always been a strong voice for the rights of and roles played by part-time faculty. In his Department, he has served on every committee on which part-time faculty have a seat.
Scott was elected to the CUPFA Executive in 2011. He was a member of the negotiating team that secured our 4th Collective Agreement. As Executive Secretary, his core duties are to keep the Association's records and meetings duly recorded. In addition, he leads our efforts in promoting various projects within the University, such as the Memorial Golf Tournament and the Concordia Shuffle, both of which raise money for scholarships for Concordia students, and Centraide, which raises money for those in need throughout the Montreal community. These efforts promote the importance and integral nature of part-time faculty to the University.
E: scott.chlopan@cupfa.org
T: 514-848-2424 ext. 3691
---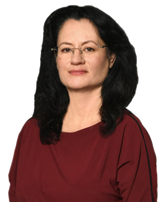 Eleni Panagiotarakou
Chair of Research and Professional Development
E: eleni.panagiotarakou@cupfa.org
T: 514-848-2424 ext. 3691
---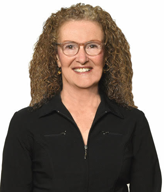 Leslie Barker
Chair of Communications
E: leslie.barker@cupfa.org
T: 514-848-2424 ext. 3691
---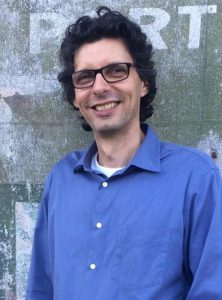 Nick Papatheodorakos
Chair of External Relations
Nick Papatheodorakos is a practicing lawyer in commercial and labour law and a graduate from the University of Montreal Law School. he also holds a BA in Political Science from McGill University and a MA in History from Concordia University.  Nick has been teaching at Concordia in the Department of Management since 2008, with a specialization in law and labour relations courses.  His involvement with CUPFA includes working with a Part-Time Hiring Committee and as the representative on the Program Appraisal Committee in the Department of Management.  As the Chair of External Relations, he is responsible for networking, developing informational resources and mobilizing with our fellow union members from various universities and community stakeholders.  Nick looks forward to working hard in his capacity and as a member of the CUPFA Executive towards the advancement of our members' interests and the development of fairer work conditions.
E: nick.papatheodorakos@cupfa.org
T: 514-848-2424 ext. 3691
---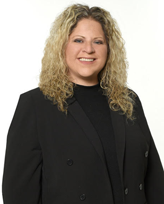 Stephanie Mitelman
Chair of Mobilization
E: stephanie.mitelman@cupfa.org
T: 514-848-2424 ext. 3691
---