Karen Taillon
Office Manager
A graduate of Concordia University, Karen Taillon has been the Association's Office Manager since 1994. Karen is responsible for the front-line services offered to all members who call or drop in and assists part-time faculty maneuver through the sometimes-murky waters of Concordia. If she doesn't have the answer to your question, she can steer you in the right direction.
E: info@cupfa.org
T: 514-848-2424 ext. 3691
---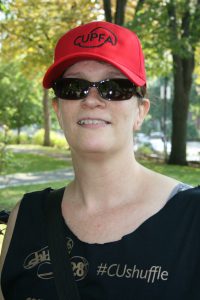 Manon Charland
Office Assistant
Manon Charland is responsible for many day-to-day activities involved in the effective operation of our CUPFA office. She is also one of our front-line personnel who triages our members' requests and correspondence.
E: info@cupfa.org
T: 514-848-2424 ext. 3691
---

Michael Pinsonneault
Assistant to the VP Collective Agreement and Grievance 
I have been working as Assistant Grievance Officer for CUPFA since 2007, when the position was established. In this regard, I prepare and research issues concerning grievances and the CUPFA Collective Agreement. Working in concert with our Vice President, Collective Agreement and Grievances, I attend when required Grievance Hearings. In addition, I have served numerous terms as the PT Hiring rep for the Departments of Music and Communication Studies from 2002 to the present, as well as on the Music Curriculum Committee. As a member of the CUPFA Advisory Council I sit on the Fine Arts Environmental Health and Safety Committee.
E: grievance@cupfa.org
T: 514-848-2424 ext. 3691
---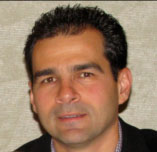 Rosario Lo Raso
Research and Professional Development Assistant 
Rosario Lo Raso holds a BA in Philosophy and Master's Degree in Business Administration.  Before turning his focus to academia, Rosario worked in industry where he accumulated many years of experience in retail, manufacturing, and distribution.  He has been involved with several business startups and spent five years as General Manager for the Canadian operations of a high technology international corporation.
Rosario has been teaching at Concordia University since 2005 and has been an active CUPFA member serving on the Part-Time Hiring Committee, Advisory Council, Implementation Committee and as the Departmental Representative for the Department of Marketing.
In his capacity as Research and Professional Development Assistant he will be involved in all aspects of the Professional Development portfolio and will strive to facilitate research opportunities for our members. 
---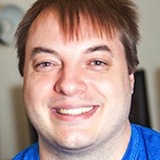 Stuart Thiel
IT Consultant
Stuart Thiel is a part-time faculty member, a doctoral candidate in Computer Science, a software developer and a Professional Engineer. He spends his time teaching, researching algorithms, tinkering with software and working on various non-computer community projects.
Stuart has been teaching part-time at Concordia since 2006, and currently sits on the Gina Cody School Faculty Council, Computer Science and Software Engineering Department Council, as well as a variety of advisory, steering, implementation, curriculum and hiring committees.
As CUPFA's Technical Consultant, Stuart advises the executive on any IT matters they find salient, evaluates IT offerings from the University and maintains oversight of the technical nitty-gritty of the union operations.
---
Legal Intern
Since January 2015, CUPFA has participated in training several law school graduates on their way to becoming lawyers.  Having passed the Bar exam, they are completing their final six month internship under the supervision of Me Patrice Blais, VP Collective Agreement and Grievances.  You might remember Max Silverman, Pierre-Luc Bouchard, Catherine LeGuerrier, JoséEve McCarthy or Nadia Samy from a CUPFA event?
Come by the CUPFA office and meet the current legal intern.  They are here to answer your questions related to the Collective Agreement, or to a situation concerning your employment as a part-time professor at Concordia.  They help out with legal research, negotiations, and representation related to the grievance clinic.
Come by the CUPFA office and meet our current legal intern, Raïda Bouklati!
E : legalintern@cupfa.org
T : 514-848- 2424 ext. 3691